Wandering for Days, original painting by Clair Bremner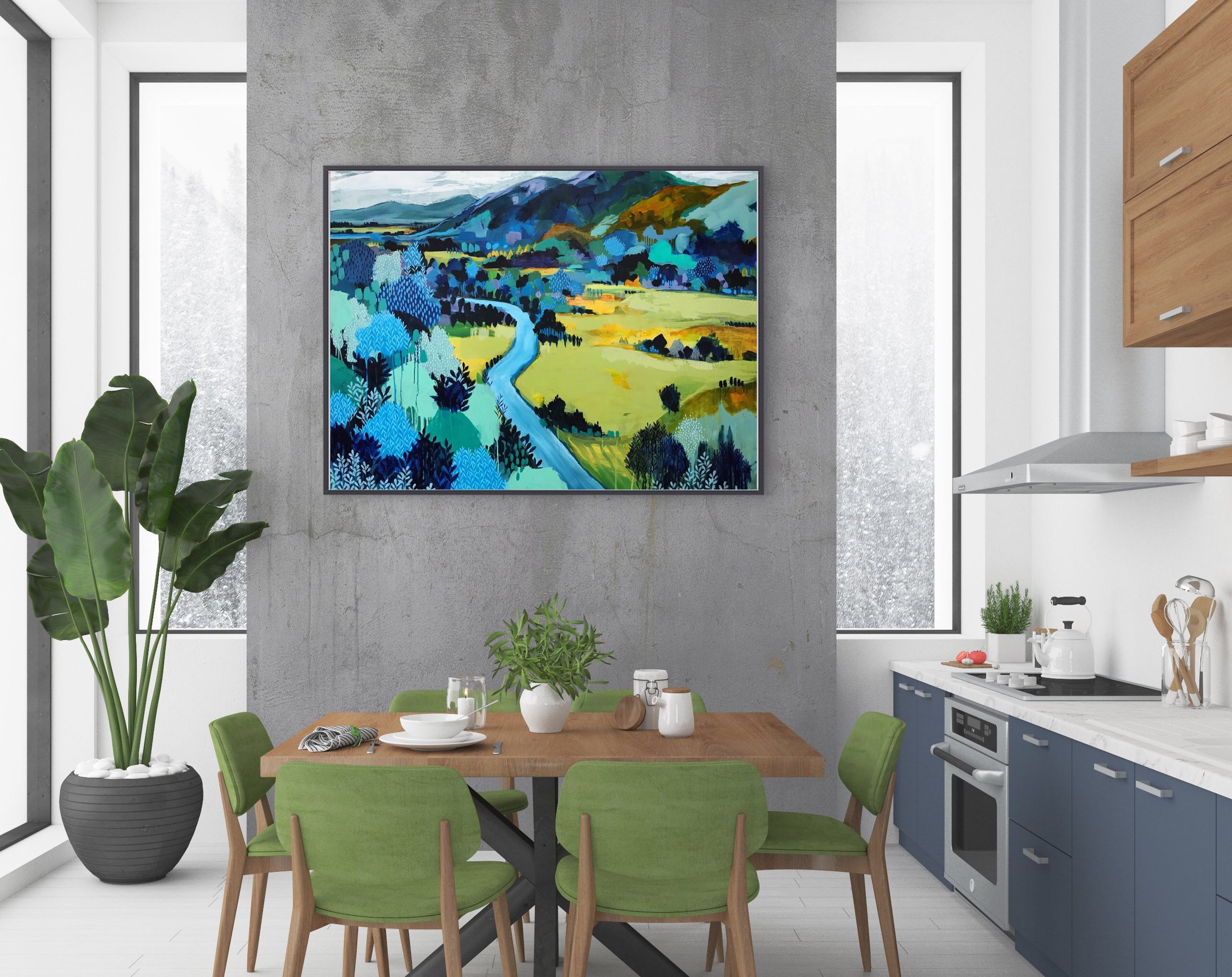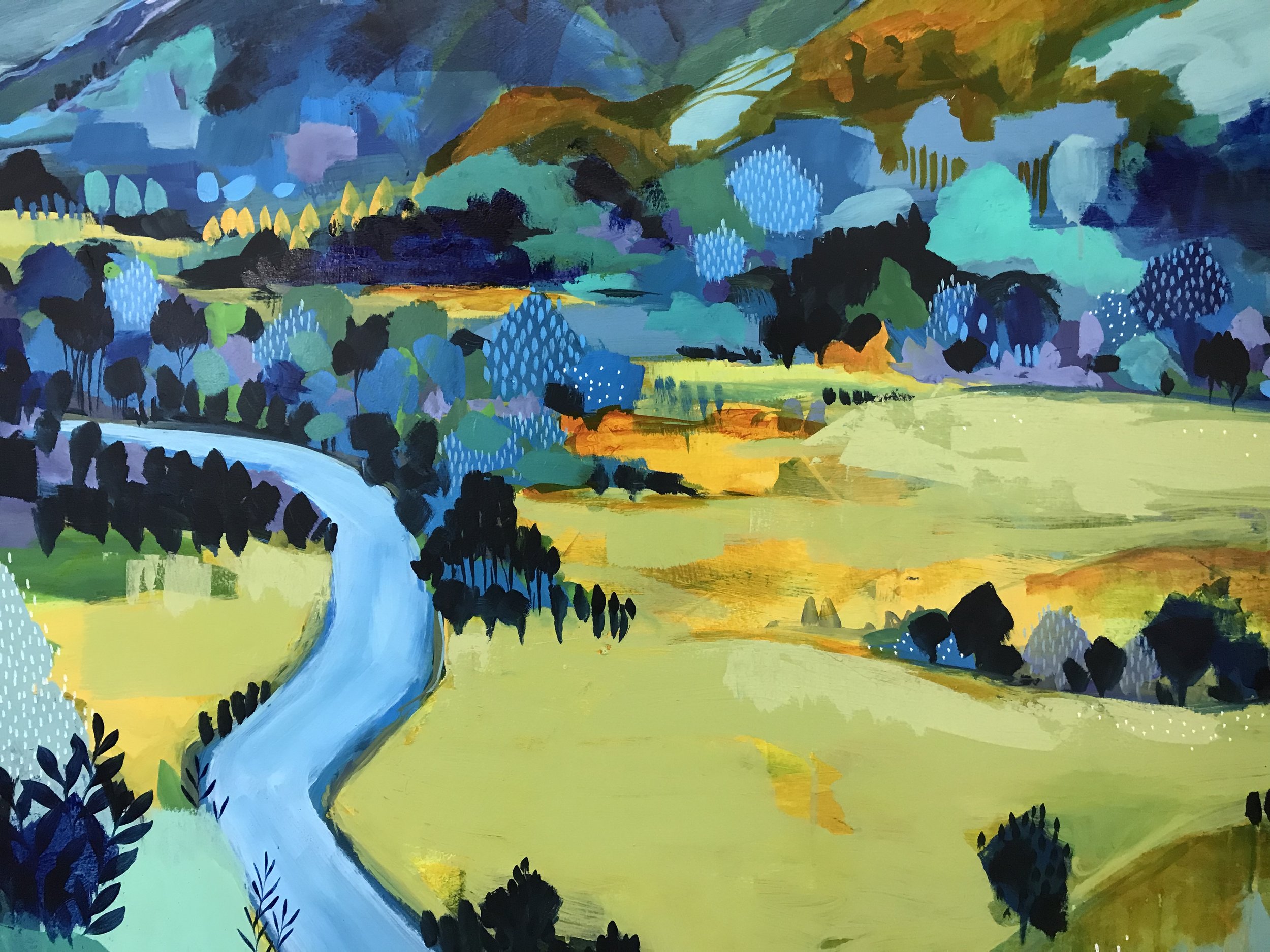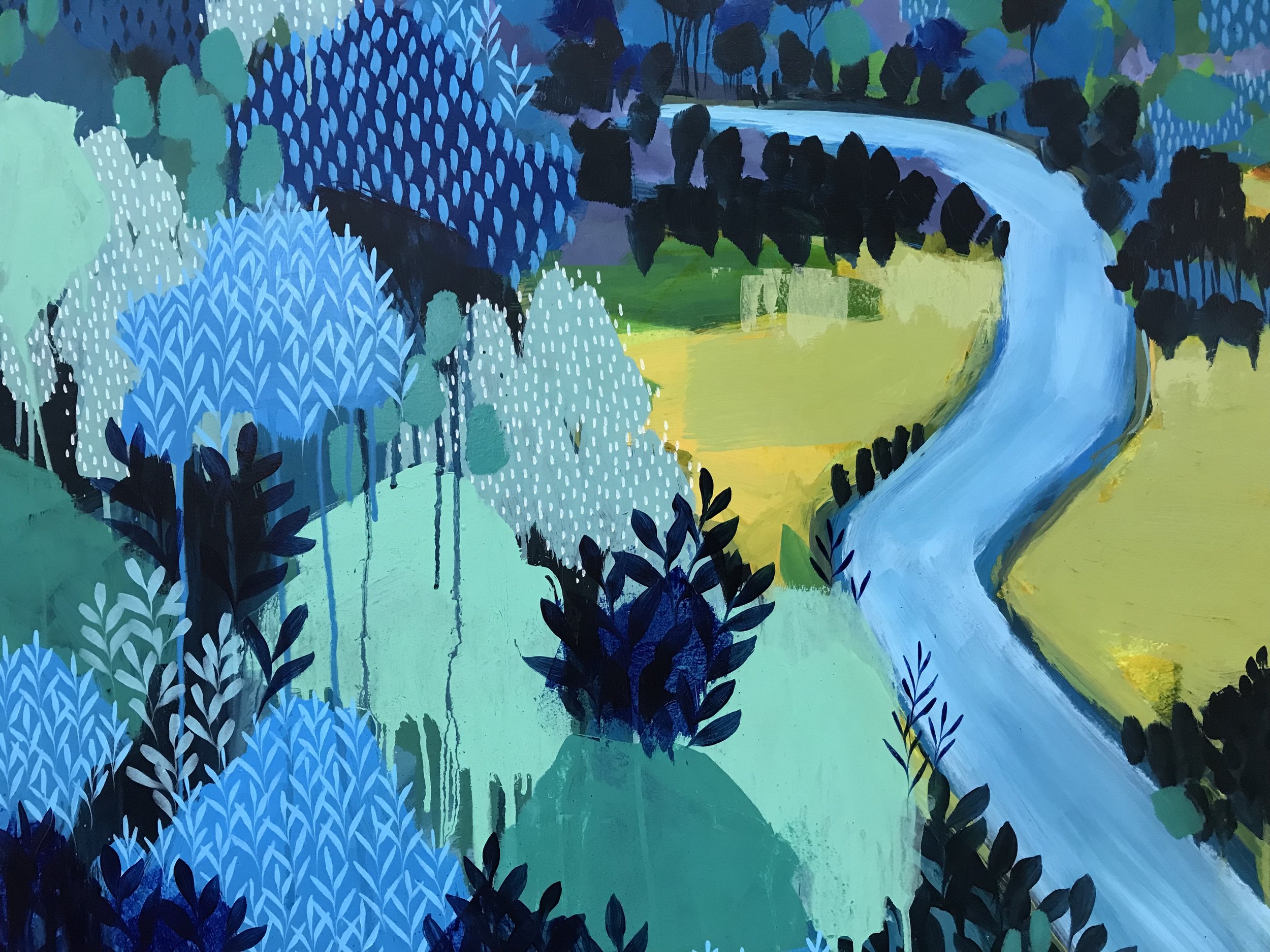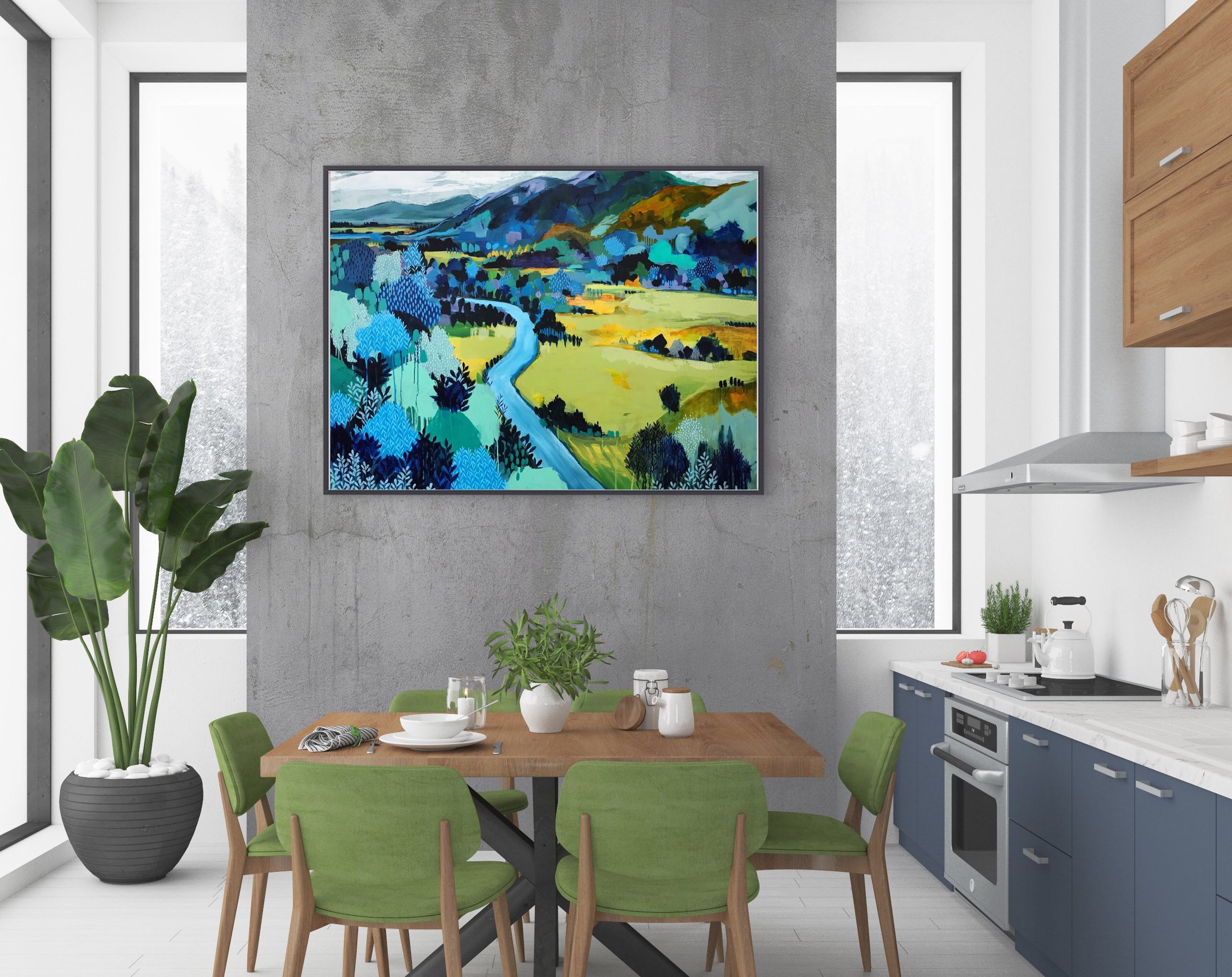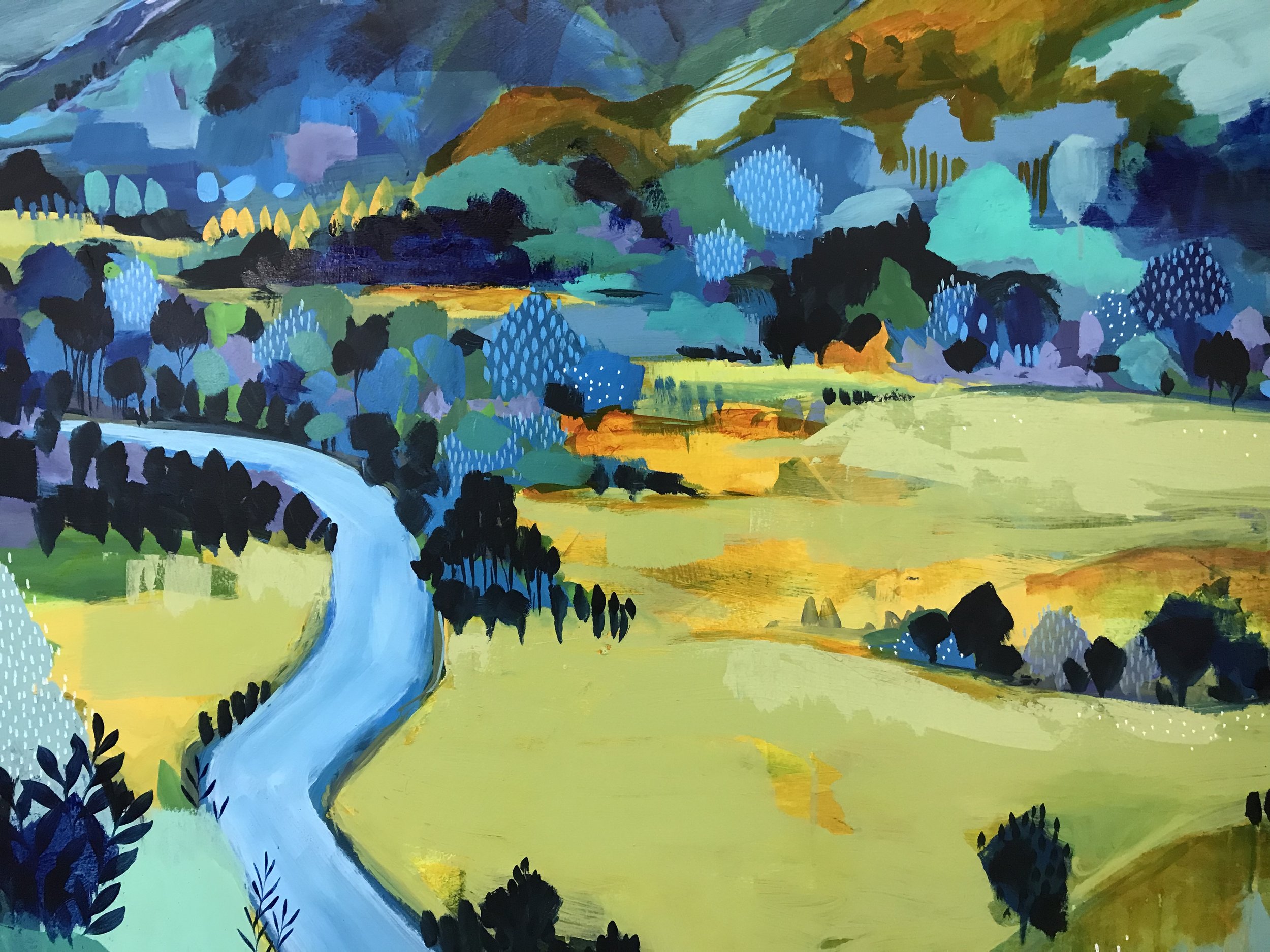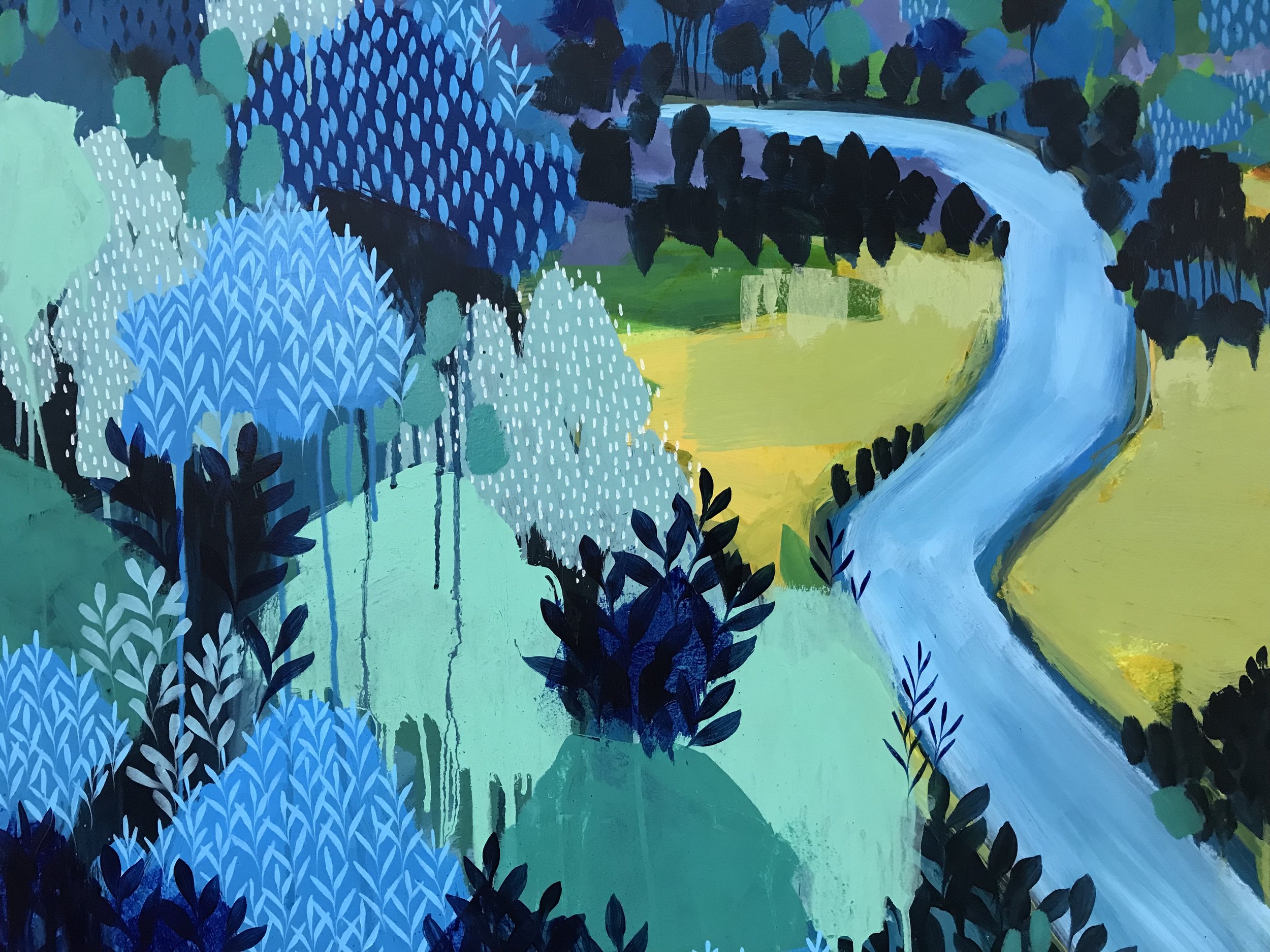 sold out
Wandering for Days, original painting by Clair Bremner
A meandering river cuts its way through the mountains. Wandering for Days is an impressionist style landscape painting inspired by the Yarra Valley. I don't work directly from photo references, instead I use sketches and my memory to create imaginary landscapes that are inspired by what I see.
They become a hybrid of what is real and what is imaginary.
This painting is on high quality 100% cotton canvas and measures 150cmx122cm (with a wide 3.5cm edge). It is unframed (note: the image showing it framed and on a wall is just a digital mock up) but it does have wire across the back and can be hung without framing.
It has been given a coat of gloss varnish to protect the surface. Free shipping within Australia. International shipping is available but conditions apply so please contact me first.